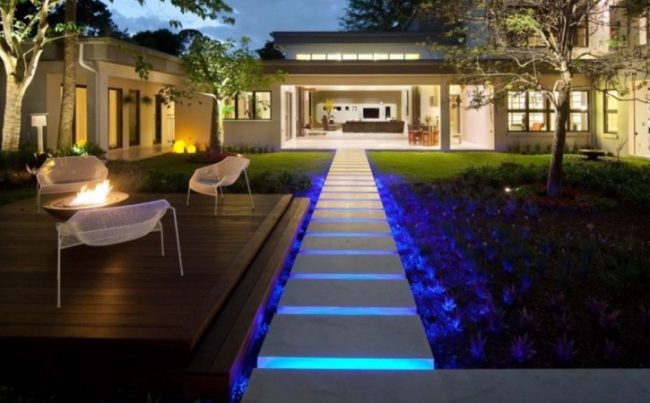 Home
landscaping
isn't just about beautiful flowers, shrubs, and lawns for as far as the eye can see. It can also be about making sure these things shine – even when there's no natural light to help with the process. Read on to learn how you can brighten up your outdoor living space with various lighting options.
Path Lighting
Path lighting can be as much about function as it is about aesthetics. Sure, path lighting can help you get from your house to the tool shed, but it can also look beautiful once the sun sets at night. Imagine looking out over your yard at night and seeing lovely lights shining across your property? The beauty of path lighting, too, is that it's easy to install and inexpensive. You can opt for stab-in-the ground solar lighting, or you can talk to your local landscaper about in-built lighting while creating a new path at the same time.
Plant Lighting
Have you got particular plants that you want to admire during the day
and
at night? Then consider plant lighting. There are specific lights you can buy to sit in front (or behind) your favourite plants. Once again, these can be built into particular foundations, or they can be stake solar lights.
Fairy Lights
Fancy a bit of fun lighting in your outdoor entertainment area? That's where fairy lights come in. You can purchase these as solar lights or as plug-in ones. Make sure you're aware of their waterproof rating before you buy them. Some fairy lights for sale are only suitable for use under shelter.